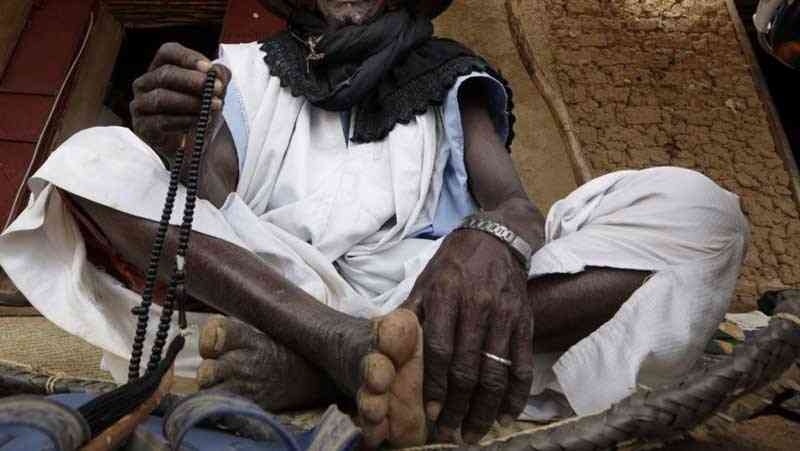 HUMAN rights watchdog Coalition for Citizens Advocates (Coca) has petitioned Midlands police against the activities of witch-hunters popularly known as tsikamutandas in Zvishavane.
They are reportedly demanding livestock from villagers as payment for unsolicited cleansing services.
In a petition dated February 15, directed to the Officer Commanding Zvishavane and Mberengwa police, Coca complained that tsikamtandas were wreaking havoc in Chief Negove's area in Zvishavane.
"As a human rights watchdog, we are also well aware that the issue of the tsikamutandas has been widely red-flagged in all societies as it usually leaves a trail of disharmony, poverty and anarchy in any areas they descend on," Coca wrote.
"We are also aware that the coming in of such strange visitors is normally sanctioned by among others, the chiefs and the laws enforcement agencies.
"It is our belief that although you may have been ambushed, obviously you are not that blind to the early waves being generated by these ritual gangs in your justification. They are mostly visible around Ingezi and Poland areas."
Coca revealed that they once engaged Chief Negove over the matter,
"Basically, as a lobby group, we chose to contact you (police) as we now feel that these acts are criminal since they are not sanctioned by the chief. Therefore, we urge you to round up and arrest them before they inflict the place with more misery," the right's group said.
Midlands police spokesperson Inspector Emmanuel Mahoko yesterday said he had not yet received the petition.
Chief Negove confirmed the presence of the witch hunters when contacted for comment, saying he was powerless to chase them away, claiming they were invited by his subjects to cleanse their homes.
"People here go and bring these people on condition they are seeking for their personal home services and some of them have been here for two to three months," Chief Negove said.
"Those who bring them tell us that they had problems in their families and sought their services. So, we do not have powers to chase people from villagers' homes.
"As we speak, they are in Chief Mataruse and Chief Mazviwa's areas. So, we have a dilemma in dealing with these because even the cattle they collect from people are cleared by the police."
Related Topics