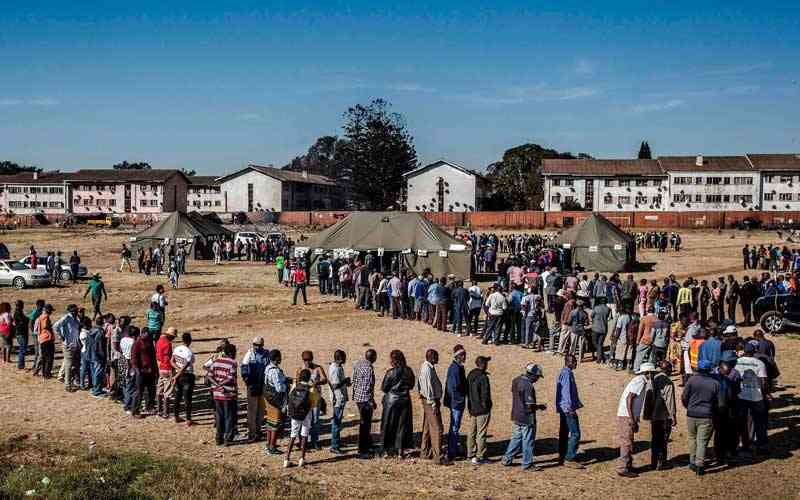 President Emmmerson Mnangagwa's government is ploughing ahead with changes to laws pertaining to the running of elections with the latest move being the gazetting of amendments to the Electoral Act.
The Electoral Act Amendment Bill, 2022 that was gazetted on Friday includes some potentially controversial changes to the law, such as the removal of a driver's licence as one of the documents used as proof of identity for electoral processes.
Justifying the move, the Justice ministry claimed that some drivers' licenses do not reflect citizenship and this could be exploited by non-citizens to participate in Zimbabwean elections.
Some Zimbabweans will find the amendment problematic given the long-running problems at the civil registry, which have left many citizens unable to replace lost identity documents.
There are many people that resort to using their drivers' licenses as a form of identification in the absence of passports or national identity documents.
Other new clauses in the Electoral Act include one that bars Members of Parliament with a criminal conviction from contesting in future elections.
One of the positives is that the law now provides for a 30% female quota for local authorities and for one youth to be elected to the National Assembly through indirect proportion representation for each province.
Zanu PF used its majority in Parliament to push through the amendments and there is absolutely nothing wrong about that as they got the mandate during the last elections in 2018.
However, for a country such as Zimbabwe where democracy is still at its infancy and fragile, there is need for widespread buy-in whenever reforms are made to enhance the quality of elections.
Mnangagwa's government would not have lost anything by consulting all sections of Zimbabwe's society including political parties, churches and civil society organisations in order to come up with widely supported electoral reforms.
The Electoral Act Amendment Bill, 2022 is another case of missed opportunity for Zimbabwe to move away from the shadow of disputed elections.
As the country inches closer to 2023 elections there would be need for consensus building around any proposed electoral reforms in order to create an environment where the electorate has full confidence in the institutions charged with the responsibility to manage elections in this country.
There should also be supportive legislation that is supported and respected by all who participate in the elections.
That way the country can move in unison and it would be a mark of leadership from those that are in charge of the country.
Related Topics