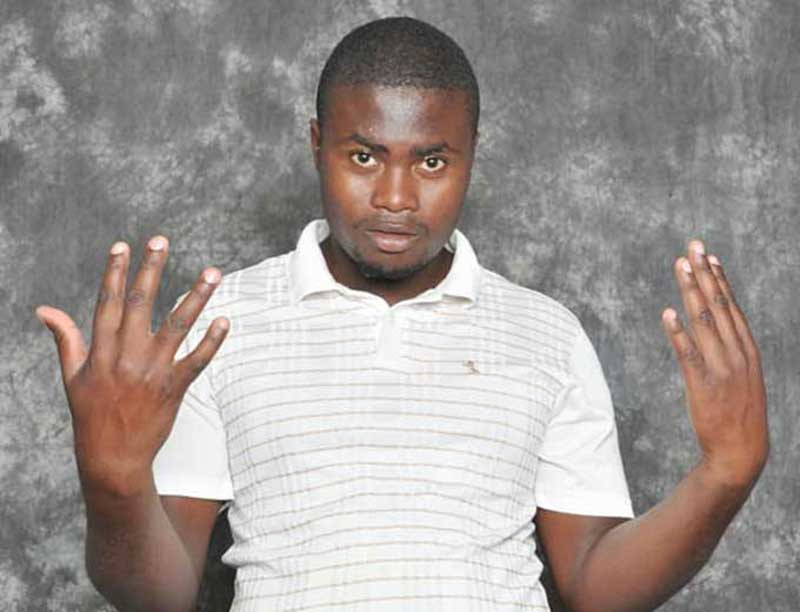 UNHERALDED Karoi-based musician Evoce Zeremu, popularly known as Fun Killer in music circles, has joined forces with sungura musician Romeo Gasa in a move that will see the two share the stage and release a collaborative single.
Fun Killer, who recorded his first song in 2015, is yet to get recognition in the cut-throat music industry and believes his collaboration with Gasa will put him on the radar.
"I have done a lot in music, recording and composing good songs, but I am not yet there yet," Fun Killer told Standard Style.
"After realising that I am still not known, I decided to join hands with Romeo Gasa and he has roped me in his performance schedule.
"I now perform at his shows. He is giving me the support and I feel, slowly, I am getting there."
"We are also working on a collaboration project, a single that we are going to release soon."
Fun Killer, a universal musician who sings dancehall, Afro-pop, jazz, gospel and hip-hop, among other genres, yesterday released his second extended play.
"I am releasing three singles which are part of my extended play and the songs are Hwemamera, Ndambakuudzwa and Takura Mukwende," he said.
"The songs Hwemamera was produced by Chill for Real, while Ndambakuudzwa and Takura Mukwende were produced by Simple Solid."
The musician said despite having been in the music industry for close to seven years, he remains "unknown".
"I started writing songs in 2011 and recorded my first song in 2015," Fun Killer said.
"I have released several songs and performed alongside big names in the industry for the past seven years.
"My music is played on ZiFM and Nyaminyami FM radio stations.
"We are still engaging other radio stations to have our music played and it's difficult if you are coming from outside big cities."
Fun Killer has released 10 singles and is looking forward to release an album, funds permitting.
"As an upcoming singer, the biggest challenge is lack of funds to record songs, pay for transport and other activities," he said.
The musician was born in Karoi where he did part of his primary education before transferring to Mahombekombe Primary School in Kariba where he completed his Grade 7.
He later moved to Harare for his secondary education at Mufakose 2 High School.
His songs include Vaidzidzira, Vanondivenga, Chirungu Pacompany and Sweet Chocolate, among others.
Related Topics