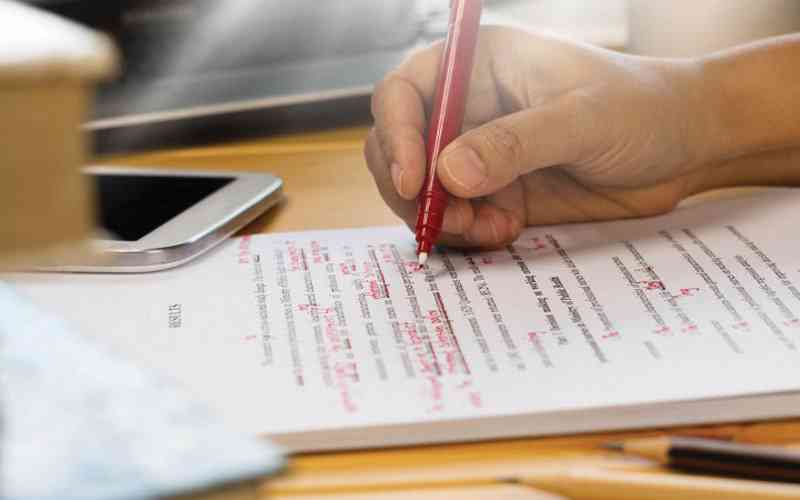 In my experience of helping people to write and publish their books, I have realised that many aspiring authors rush to publish their "manuscripts" without engaging a professional editor.
Note that I have termed them "manuscripts" and not "books" because I believe they would still be raw for public consumption.
Sometimes authors tend to partake in certain unethical practices such as exposing privacy-related issues that may directly or indirectly affect a party who is mentioned in the text.
Editors usually step in to tone down and clean up these unethical mentions which may have direct consequences for aspiring authors and these may include court challenges or legal lawsuits.
Thus, the role of an editor in the publication process of a book cannot be taken for granted.
One word can change an entire sentence and 500 words added by an editor to a 30 000 worded manuscript can be a game-changer that may birth a best-selling book.
The reasons why authors rush to publish their books vary.
Lack of knowledge
Some aspiring authors feel that it's wasteful to engage or hire a professional editor as they can self-edit their own book.
It is always important to get an independent professional opinion of your written work before publishing it. Even an experienced professional editor needs a different independent editor to edit their own book.
Computer softwares
Some aspiring authors believe that they can simply use computer softwares to edit their books.
Softwares such as Grammarly are good, but have their limitations as writing a book is not only about grammar, but about the contextual meaning and making the reader relate with the stories or teachings brought out in that text.
If not used properly softwares can mess up a good manuscript.
Hiring an inexperienced editor
Some aspiring authors prefer to have their friends, workmates, or relatives as their editors. Now don't get me wrong, there is nothing wrong with hiring a friend, workmate, or someone close to edit your book. But if you decide to do so, make sure that they are qualified and can give you the required feedback including criticisms of areas you need to work on.
Most importantly it is important to do a background check or consultations before hiring an editor.
What does an editor do?
An editor is simply an"English Mechanic" who oversees the process of revising the content, organisation,grammar, and presentation of a piece of writing.
The main purpose of this process is to ensure that the writer's ideas are presented to the reader as clearly and logically as possible using the most effective writing style.
The editor is an important part of the value chain (addition) process in the conversion of a manuscript into a book and this value addition happens in several ways.
The editor may use his skills, experience and expertise to enhance the quality of the work through necessary editorial interventions
The editor is your first reader before the book hits the streets or goes into the public domain.
In my work, I have encountered some articulate and brilliant authors whose scripts are so good that they need minimal editing. In their being good, it is important to note that they may still have weaknesses such as over-emphasis and repetition and as an editor, it becomes of paramount importance to polish up these before giving the green light for the publication of the text.
Types of editing
For the purposes of this article, I will focus on three types of editing namely copy editing, line editing, and developmental editing.
Copy Editing
In the publishing world, copy simply refers to text thus copy editing can be termed text editing.
It is mainly concerned with word-by-word edits of grammar, usage, and consistency issues.
Copy editors will check for typos and spelling errors along with correcting grammar, language, and syntax errors.
Line editing
This is a more intensive structural edit that focuses on the finer aspects of language the flow of ideas, transition elements, tone, and style.
Line editors serve to fix redundancy and verbosity issues while straightening sentences and paragraphs without rewriting these.
Developmental editing
This mainly focuses on a detailed critique of aspects such as plots, story lines, presentations, and pace amongst others.
The role of an editor is often misunderstood to be that of a co-author, but an editor is more of a football coach who directs and guides the player (the author) to score and win.
FungayiSox works at TisuMazwi — a communication-centered social enterprise which specialises in research, book publishing and storytelling projects. He writes in his personal capacity. For feedback contact him on 0776 030 949, follow him on Twitter @AntonySox, or connect with him on LinkedIn on Fungayi Antony Sox.
Related Topics