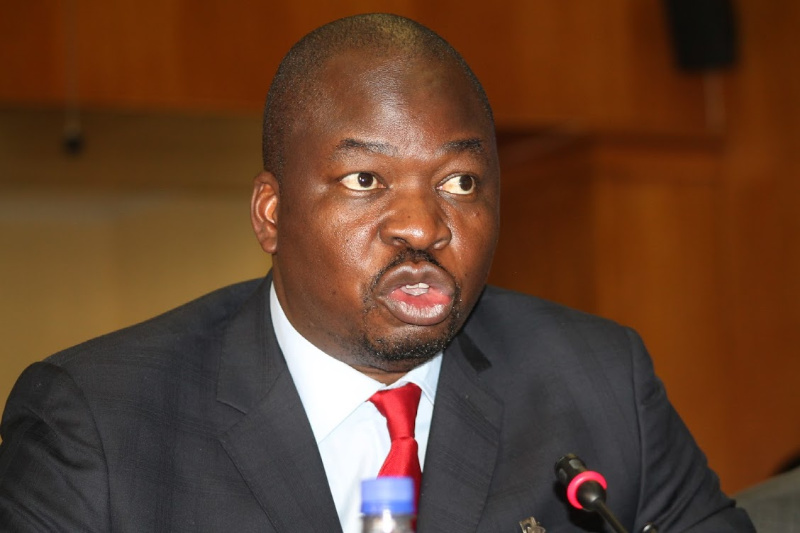 BY KENNETH MUFUKA In a speech last week, permanent secretary at the treasury, George Guvamatanga raised an issue which economists generally place under the rubric of economic model financing. While Guvamatanga zeroed in on the procurement side of this economic model, that issue is probably the easiest to solve.
The root causes of this African crony-pseudo capitalist economic model are too deeply embedded in the system to be easily dealt with.
Guvamatanga referred to overpricing by actors awarded tenders by the state procurement board. Overpricing of goods tendered to government entities is common throughout the world because government can take up to six months to pay after invoices are submitted. The US Airforce pays US$200 for toilet seats which can be bought at LOWES Stores for US$50. But in Zimbabwe situation, a foreign actor must go through the excruciating process of getting his money out of the country. Various shenanigans required raise the price of the tender.
These are problems which can be solved.
The real problem is the economic model.
Way back in 1962, Ghana's leader Kwame Nkrumah decided that since African businessmen cannot raise capital on the New York Stock Exchange, it behooves an African government to facilitate seed money for would be capitalists. On April 4th, 1962, the London Times published a story in which minister Krobo Edusei's wife, having got hold of some of this money, bought a golden bed GBP3 000 and had it freighted to Accra.
By September 1963, minister Edusei, who had lost his post, was reinstated.
Just in case you missed the issues involved, Edusei's wife was blamed for misuse of public funds and misplaced priorities and being a bad reflection on Nkrumah's government.
Brother Wadyajena
Nkrumah's theory was adopted by Nigeria's Olusegun Obasanjo who promoted black businessmen like Aliko Dangote. The Nigerian government simply says that it will promote black contractors even as they go through a learning curve. US presidents ride in Cadillacs only. Even when they fly abroad, they take their cars with them. The moral of the position is impeccable, but the position is fraught with dangers.
Gokwe legislator Justice Wadyajena is facing serious allegations of fraud and other misdemeanors. Almost all the allegations, though criminal, can be reduced to the weakness of the moral basis of the economic model used, mentioned above.
Wadyajena imported a Lamborghini valued at US$200 000 and since he was entitled to some customs forbearance as a legislator, he escaped paying duty. Since he is also a stalwart supporter of Mukuru, his profligacy taints the good name of Mukuru. Though Nkrumah died a pauper, he was tainted by association. Problem number one.
The brother is chairperson of the Agriculture Committee in the lower house of parliament. Government naturally wants to promote black businesses. In the Nkrumah model, black businesses are allowed "access to government funding" to advance black interests.
The charges against Wadyajena are that his company Pierpont Mauritius received an order from Cottco Zimbabwe for a supply of Carbon Bale Ties worth US$2.6 million. This is the heart of the matter. Even though the order was not delivered, Cottco issued a second order and paid US$1 106 000 dollars. In this second deal, the money was transferred to Afrozurich Bank (A Swiss company) and disappeared.
Cottco is not alone. Any reading of Tendai Biti's parliamentary oversight committee on finance will reveal some juicy stories. Add to that Auditor-General Midlred Chiri's reports and one has a sense that Cottco's shenanigans are but small potatoes. There is a juicy report on Hwange Colliery, in which 15 earth moving trucks were off-loaded at Durban and driven to Zimbabwe. One of these trucks disappeared along the way.
My informant was a board member. He said the inquiry was conducted in multilingual format.
"Wena Moyo, you had 15 drivers." Asked the interrogator.
"Yebo baba! But lo number 15, ngaiubone!" (Yes father (respectful). But this number 15 driver, when we crossed the border, I saw him no more.)
Please do not laugh. I kept this information in my heart until I read Tendai Biti's parliamentary report about "a whole airplane" (his words) missing confirmed that these activities are quite common. In Biti's report, Air Zimbabwe bought three airplanes from Malaysia but only two arrived in Harare.
In the Hwange incident. The board was coming to the end of its term. Workers had not been paid for a year or more. A loan of ZW$6 million was advanced by government. The stalwart board members appealed to the minister.
"There is this ZW$6 million. The minister will disband the board, but he cannot just let us go with nothing." They pleaded. The workers were not paid.
That is the economic model that is operating in Zimbabwe right now.
But we need to refine further what is called arbitration. Let us say stalwart Petrol-Q Company wants to buy 100 000 litres of petrol. It is allowed US$100 000 by the Reserve Bank at a nominal fee of ZW$500 per US dollar. In some cases, it is allowed drawing rights without paying a penny. It can then sell that money on the black market at double the price and still fulfil its obligation of buying petrol.
That privilege of arbitrage gives such companies an insurmountable advantage over their competitors. That is where the problem is.
The African business model requires an investment in giving stalwart principled support to government.
But this misses the real cost of such an economic model. Such a businessman relies too heavily on government support and does little to improve his business skills. He does not need any. When such actors are forced out of government, or a wife is divorced by a stalwart husband, the seamstress business which supplied police traffic apparel, or a travel agency which serviced government workers, immediately collapses.
Ken Mufuka is a Zimbabwean patriot. He has just completed a two-month lecture tour of East and Southern Africa. He can be reached at mufukaken@gmail.com
Related Topics