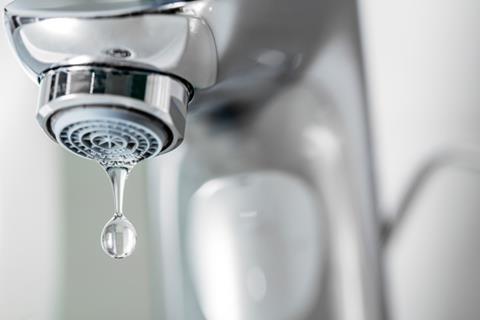 By Dr. Mike Eric Juru Fresh water is fast depleting, yet it is the de facto fuel for human survival. As a statistic of expediency, about 71% of the Earth's surface is water-covered. And logically, only 2% of it is fresh water. With 1.6% confined in glaciers and polar ice caps, human survival is leveraged on the accessible and consumable 0.4%. As global water usage continues to increase at double the rate of population growth, the future of humanity lies in the efficient use of this limited resource.
Contextually, the Sadc region continues to suffer from the effects of climate change, and Zimbabwe has not been spared by the temperature extremities and rainfall variabilities that often precipitate into droughts. This has created a water crisis, both in urban and rural areas, further exacerbated by water leakages, contaminations, and inefficiencies in our traditional water systems.
Did you know that in a typical home, a single toilet flush consumes about 18 litres of water? Are you aware that your traditional shower consumes 23 litres per person? On the other hand, dishwashing consumes an average of 77 litres per day.  Did you know that a single bath in the tub may consume up to 164 litres of water? As if this is not enough, do you know that laundry consumes an average of 182 litres of water per day? For garden fanatics, did you know that on average, outdoor watering consumes 9 litres per minute?  The impact of climate change and population growth on our water resources is evident. At this usage rate, the world finds itself unable to serve its growing populace with safe, clean water.
Back home, it is indisputable that Zimbabwe is also thirsty for water management solutions, starting with water efficiency and conservation practices in the buildings we live in, and in our daily routines too. In the 2022 budget presentation by the local authority, it was confirmed that Harare is delivering an average of 375 megalitres per day against a demand of over 1 000 megalitres — a 62.5% supply deficit, resulting in sporadic supply.
Whilst water conservation speaks to the demand side management of water for better usage, water efficiency refers to the responsible use of fresh water, and minimizing on water waste. It also states how to adopt better practices and technologies that reduce water consumption, without prejudice to service quality.
By definition, a green building is a building structure that is designed to be environmental-friendly and makes nominal and efficient use of natural resources. Water efficiency is a substantial portion of green buildings whose interventions lessen the amount of clean water consumed in buildings. The other four key elements of green buildings are energy efficiency, site and design efficiency, environmentally friendly construction materials, and better air quality.
In 2021, it was confirmed that 56% of what Harare City Council spends on trying to get water to residents and businesses is spent on water treatment chemicals. Worse, during the budget presentations, it was claimed that about 62% of Harare's treated water is going to waste or is being used without being paid for, a situation that validates the inefficiencies of our existing water management solutions. This is why it is imperative for Zimbabwe to implement green building standards and employ water efficiency technologies that reduce indoor clean water use, reduce water consumption to save energy, and improve the environmental well-being of our society.
Below are a few water efficiency technologies that can be implemented at home to help save water.
In the new age, the first step in water conservation is to have a complete understanding of water usage within the facility through conducting a water audit. Intelligent water usage calculation tools are used by plumbing professionals to make this task easier. This will assist engineers with developing water-efficiency designs for existing structures, especially as the audits move towards standardisation.
Rain water harvesting is an easy to implement water efficiency technology, which refers to the active collection of rainwater from rooftops, and filtering it to a reservoir before using it for cultivation, washing, gardening, and other domestic uses.
Grey water recycling is another water efficiency technology where untreated waste water from showers, bathtubs, bathroom wash basins and kitchen sinks, which has not come into contact with waste water is recycled. The treatment of grey water includes chemical disinfection, filtering, and settlement of solids, to mention a few. This water can be used for washing clothes, flushing toilets, and for gardening purposes.
Water pressure reduction through the installation of pressure reducing valves is a technological intervention that helps to reduce the flow of water, in the process reducing waste, and minimising the precedence of pipe breakages from high pressures, particularly in domestic locations. Latest plumbing codes for green buildings demand the installation of pressure reducing valves where water pressures exceed 80 psi.
Lastly, the adoption of low flowing plumbing fixtures, including shower heads, toilets, and nozzles have become a common feature in green homes due to their ability to effectively operate with less water. For example, toilets that used to function with 30 litres per flush were reduced to 19 litres, before being reduced further to just 6 litres per flush. This translates to a significant water saving of 80%.
Dr. Mike Eric Juru is the president of Green Building Council of Zimbabwe, an organisation that is committed to help advance green building practices across Zimbabwe through building sustainable communities. 
Related Topics