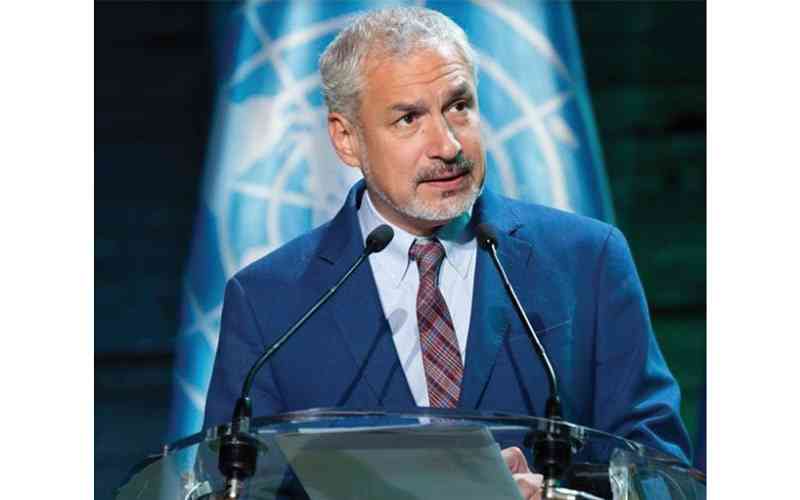 UNESCO assistant director-general for culture Ernesto Ottone Ramírez has said African creativity is a force for sustainable development.
Ramírez made the remarks in a statement ahead of the launch of the short film collection African Folktales, Reimagined set for March 29 on Netflix, the world's leading streaming entertainment service.
The six new generation of African storytellers from Nigeria, South Africa, Mauritania, Kenya, Uganda and Tanzania made the grade for the African Folktales, Reimagined project, a partnership between Netflix and Unesco, otherwise known in full as the United Nations Educational, Scientific and Cultural Organisation.
"Unesco is proud to present the tales of Africa reimagined by its emerging, homegrown talents. At the crossroads of tradition, innovation, heritage and creativity, African expressions in the 21st century are as diverse and dynamic as its people," he said.
"The Unesco-Netflix partnership represents our shared commitment to the audiovisual industries of Africa, which have the potential to generate US$20 billion in revenues annually."
Research has shown that the African film industry has the potential to generate over 20 million jobs and drive the continent's creative economy.
The African Folktales, Reimagined short film collection features African on-screen talent in stories by Mohamed Echkouna from Mauritania with Enmity Djinn, Walt Mzengi Corey from Tanzania with Katope, Korede Azeez from Nigeria with Zabin Halima (Halima's Choice), Voline Ogutu from Kenya with Anyango and the Ogre, Loukman Ali from Uganda with Katera of the Punishment Island and Gcobisa Yako from South Africa with MaMlambo.
The six emerging filmmakers, who will see their respective short films make their debut on Netflix, were selected in 2021 following a call for submissions that resulted in over 2 000 applications from 13 countries in the sub-Saharan Africa region.
The anthology of the six short films is part of Netflix's partnership with Unesco to support the next generation of storytellers who were provided with resources including a US$90 000 budget and creative guidance by established filmmakers as mentors to bring their stories to life.
For the project, each storyteller partnered a local production company and was guided by Netflix-appointed supervising producer, Steven Markovitz from Big World Cinema and industry mentors.
"We are excited to finally bring this anthology of short films created by the next generation of African storytellers to Netflix members around the world.
"This initiative is testament to our ongoing efforts to strengthen the pipeline of African storytelling and to include voices from underrepresented communities," Netflix's director of film in Africa, Tendeka Matatu said.
"We are grateful to our partners at Unesco who walked this journey with us to provide an opportunity for the six emerging African filmmakers to createand showcase their reimagined folktales to the world, in their own languages, so that morepeople can see their lives reflected on screen."
Follow Winstone on Twitter @widzonato
Related Topics