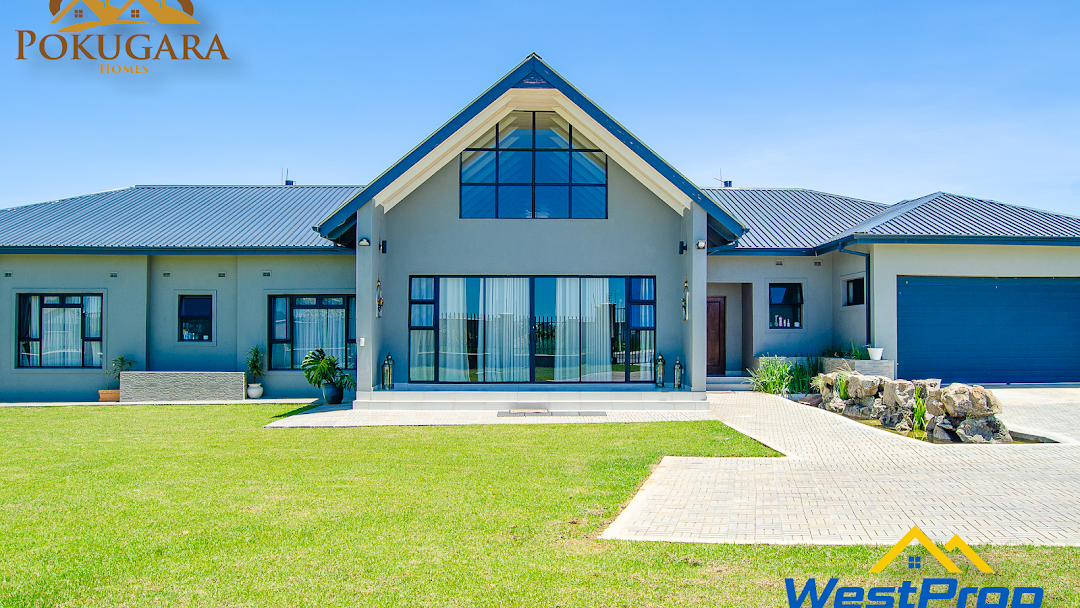 THE Victoria Falls Stock Exchange (VFEX) remains on a hot streak after West Property Zimbabwe announced its intention to list on the USD-denominated exchange.
West Property was established in 2007 as a privately owned property development company by founder and Chief Executive Officer Kenneth Sharpe.
Since then, the business and its founder have racked up a few accolades and the organisation has been responsible for some major developments in Harare, such as Kuwadzana 4 Extension and Mainway Meadows.
In the last couple of years, the business has completed residential housing projects in Harare's northern suburbs that include Millennium Heights, Pokugara, and Gunhill Rise, among others.
West Property's planned VFEX listing is quite significant to Zimbabwe's capital markets because, upon successful listing, it will be:
The first initial public offering of an equity instrument in Zimbabwe's capital markets since GetBucks' listing in 2016;
The first initial public offering of a real estate company's shares on the VFEX;and
VFEX's first equity capital raise by way of IPO.
That said, the listing alone does little to upend Zimbabwe's local capital markets' loss of equity listings in the last decade.
Between 2019 and 2022, four companies (Dawn Properties, Zimre Properties Investment Limited, Falcon Gold, and Powerspeed) delisted from the Zimbabwe Stock Exchange. At some point, the local capital markets had 63 active listed equity instruments, but this number has fallen to 56.
A glance at West Property's project portfolio reveals a niche focus in the broader real estate sector. The business largely develops residential properties and, as such, we go under the hood of this real estate sub-sector.
We identify several factors that affect both the demand and supply of residential property in Harare which chiefly include (i) low stock of prime land, (ii) diaspora demand, and (iii) mobility.
Zimbabwe has relatively low stock of prime land with title deeds compared to other economies in Sub-Sahara Africa. Zimbabwe has less than 300000 properties registered at the deed'soffice, and this is paltry when compared to South Africa with a comparable figure of c.6 million.
This has also spurred a rise in housing clusters especially in low density suburbs like Borrowdale, Greendale, Highlands, and Mt Pleasant.
Demand for residential property, however, exceeds supply despite the lack of enabling systems in the country. Zimbabwe is extensively informalised — and hence unbanked — and the average Zimbabwean cannot afford to buy a house because they cannot access a mortgage. Mortgages account for less than 0,5% of total loans issued in Zimbabwe's banking system which is infinitesimal compared to South Africa whose mortgages account for c.40% of total loans. However, some Zimbabweans in the diaspora leverage off economies with fully functional credit systems by taking loans in developed markets and using these funds to invest in real estate in Zimbabwe.
We opine that this is, in part, driven by the limitations placed on immigrants when it comes to purchasing assets in a foreign country. We also add that Zimbabweans who earn a fair amount of income both locally and abroad also invest in real estate in the country as part of their retirement package.
However, because the residential housing sub-sector is a seller's market, virtually all transactions in the space are limited hard cash which is the most preferred payment modality by sellers.
The very limited supply of land, let alone prime land, amid strong demand has been key to the exorbitant property valuations in the country.
For the same price, property investors can get more value in South Africa than in Zimbabwe. However, despite this, average rentals for residential properties have been stagnant.
According to Knight Frank's 2022 Africa Report, Zimbabwe's average rental income for four-bedroomed units is among the lowest in Africa.
Putting this together, we make the following inferences; (i) demand for residential property in Zimbabwe is largely driven by purchasers who primarily seek to occupy the property more than lease it, and (ii) the challenging operating environment plays a huge influence in the depressed rental income relative to the property values.
With this in mind, we anticipate that West Property's business model will focus on selling residential property more than relying on rental income.
Property sales often generate larger cashflows and typically offer better margins. However, the volatile economic environment can force real estate developers to deliberatelyhalt property sales as a way of preserving value amid uncertainty as was the case in 2019 and 2020.
In such a case, rentals income provides a buffer through steady streams of incomes, albeit much smaller in magnitude. We also add that the business, although established, will contend with the rise in some raw materials. Prices for fuel and cement, for example, have gone up in the last couple of years owing to global and local factors. Fuel's rising cost has been largely influenced by global dynamics centred on the ongoing Russia-Ukraine conflict while cement's upward pressures have been driven by limited cement supply in the country vis-a-viz sustained infrastructure and construction projectsin other sectors.
Mtutu is a research analyst at Morgan & Co. — tafara@morganzim.com or +263 774 795 854.
Related Topics